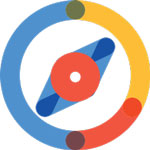 Roane County Employer's Association (RCEA)
Roane, though RCEA, is paving the way for local businesses to learn about contemporary issues and their relevance. RCEA holds eleven monthly luncheon meetings, the second Tuesday of the month, which include aspects of workforce or human resources issues, to keep the members informed on the many issues facing folks doing business in Roane County today. The group also provides excellent opportunities to meet and network with others in Roane County. A twelfth meeting, usually in May, is held in conjunction with our annual half–day HR Legal Seminar; RCEA members receive a $15 discount to attend.


RCEA Dues
Join in for $140.00 per year, which covers the cost of meetings and meals for one person. Some organizations purchase an additional membership when they want two attendees at each meeting. Memberships are from September to August; the dues are prorated by month if less than a year. If an RCEA member brings an additional attendee, the cost is $15 for each additional attendee. The fee for non-RCEA members to attend a meeting is $20. However, the first time an organizational representative attends a meeting, he or she will be our guest.