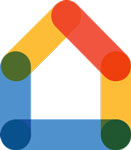 We empower leaders, parents and students to invest in education, so they are better prepared to fulfill the workforce opportunities of Roane County's future.
The fastest growing career fields with above-average earnings require post-secondary education, either training at schools like Roane State Community College and the Tennessee Technology Centers, or a bachelor's or advanced degree.
Nothing is more important to the successful economic development of Roane County than the effective post-secondary education of our future workforce. Education Matters activities, partnership and volunteers are active year round, countywide, across all age groups. From one of the diverse programs supported by Education Matters, we've observed that 100 high school students attended community college, and 60 percent of the students are the first in their families to attend college.