Education Matters to Roane
Investing in the Future Today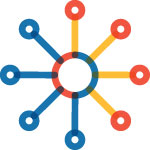 we believe in the value of a good education.
Education Matters is a program of the Roane Alliance that empowers leaders, parents and students to to invest in education, so they are better prepared to fulfill the workforce opportunities of Roane County's future.
Here in Roane County, we understand that in order for a community to thrive, it must have an education and workforce development program that supports students' dreams and goals as well as the needs of our county's industries. Whether a student prefers a college experience or technical training, there are limitless opportunities to pursue your passion. Additionally, our industries work well with educators to develop curriculum suitable for students seeking hands-on job training prior to graduation as well as job shadowing and work study programs.
Educations Matters is also involved in planning the county's middle school and highl school career days. For more information on these events and any other programs offered by Education Matters, please call 865-376-2093.