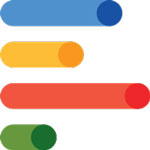 Give now to grow the number of Roane County children attending post-secondary school
In 2009, the Roane Alliance launched a coalition of programs and partnerships, Education Matters! The Tennessee Chamber of Commerce named Education Matters! a highly effective Best Practice program. Cuts to the program's funding led the Alliance to kick off a drive to raise money to sustain the Roane County program, serving its citizens, businesses and future workforce.
Help us sustain the creative solutions and inventive ideas making a difference in the number of children attending post-secondary school, and support Roane County as we offer other regions an example from which to learn and benefit.
Roane County is located in the high-tech and economic development corridor of Knoxville/
Oak Ridge Innovation Valley, ideally positioned at America's Technology Crossroads. In promoting employment in Roane County by industry, we mean business when it comes to
workforce readiness.