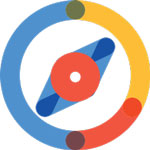 Professional Development
The Roane Alliance and Chamber of Commerce provide professional development for the benefit of its members and the Roane County business community. Professional development is the training and education of an individual in his or her career. The goal of professional development is to keep our businesses up-to-date on current trends as well as help individuals develop new skills for career advancement.
To provide professional development, we coordinate with training and development professionals from private and public organizations within middle and east Tennessee. We also partner with the Tennessee Small Business Development Center and Roane State Community College for additional PDT resources.
Chamber Workshops and Classes
The Chamber conducts training for its members and invites non-members to participate, too. Topics include Tennessee State Department of Labor and Workforce issues; Business Management; Human Resource Management and Legal Matters; organizational management; managerial skills; productivity skills; marketing; communications; Civilian Response to Active Shooter Events; and many others. Experts in their fields conduct our training; they come from within Roane County and outside of the county.
Most of the Chamber professional development events earn Continuing Education Units (CEU) from Roane State Community College (RSCC). One CEU is a unit of credit equal to 10 hours of participation in an accredited program designed for various professionals. Certain professions require that the practitioners earn a specific number of CEUs per year to ensure they are up-to-date with current practices in their professional field. Certificates are proof that the professional has completed the required course and awarded CEU credit. RSCC issues the CEUs and the related certificate.
Tennessee Small Business Development Center
The Roane Alliance hosts seminars presented by the U.S. Small Business Administration and the Tennessee Small Business Development Center (TSBDC). The TSBDC network empowers small business owners, entrepreneurs, and individuals with a business idea to innovate new products and services that compete in the global marketplace.
Our local TSBDC is in Oak Ridge, and its Director is Jutta Bangs, who holds an MBA and is a Certified Global Business Professional. She can be reached by telephone (865) 483-2668 or email jbangs@tsbdc.org. Visit the web site at https://www.tsbdc.org/rscc/.
Attendance at all TSBDC training is free. The training conducted at the Roane Alliance includes Small Business Start-up, Business Planning, Marketing on a Shoestring, Social Media Marketing, and How to do Business with the Government.
You can search for both Live and On-Demand training by the TSBDC at https://www.tsbdc.org/search-for-training/.