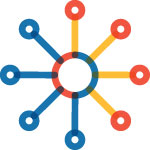 Work-Based Learning (WBL)
The Roane Alliance and Roane County Schools are working together to identify Work-Based Learning (WBL) opportunities for students to gain hands-on, contemporary workplace skills and to test their academic knowledge in the real world. The WBL program is designed to promote students' success in both postsecondary education and careers.
We request businesses to participate in WBL activities of Cooperative Education (Co-op) and Internships. These activities provide students with the opportunity to apply knowledge and skills learned in general education and Career Technical Education (CTE) coursework in a work place setting. In Roane County, the students participating in these programs are high school seniors.
Your participation in these programs help development the next generation of workers in our community. It is not uncommon that the senior working for you this school year, in a career field of their interest, will be your employee after graduation. If you can provide one student with a WBL opportunity, you can shape and influence their future in great ways. These students will be our county's future employees and our future leaders.
The seniors participating have a CTE focus area in one of the following Program of Study:
Criminal Justice
Business
Marketing
Agriculture
STEM
Digital Arts & Design
Health Science
Interested in, or want more information about, working with our schools to provide work-based learning opportunities? Contact Lance Duff, Roane County Schools Career & Technical Education Director: lduff@roaneschools.com; 865-882-3700 ext. 1983. You may also contact Allen Lutz, Education and Workforce Director for Roane Alliance: alutz@roanealliance.org; 865-376-2093.