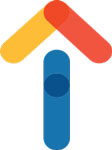 Roane County High School Career Day, March 12, 2020
Held in the Roane State Community College Gymnasium
A Career Exploration Day is a great introduction to the world of work.
You can:
Learn about careers you may never have considered before and what it takes to prepare for them
Begin thinking about and planning a career path
Meet new people (business leaders, entrepreneurs, and employers) and start networking
What are your plans after high school?
Technical Training?
2 - Year College?
4 - Year College?
Straight to work?
Unsure …..
The businesses participating in the career exploration day want you to learn about the wide range of career opportunities available to you, as well as the educational and training requirements of different careers.
While career day is not intended to be a job fair, this year, many of the businesses are interested in meeting seniors who are seeking employment after graduation.
Click here to obtain a list of the organizations that are participating in Career Day
To help you better prepare your time, the High School Career Day floor plan will be available beginning on Monday, March 9th. The floor plan shows where each organization will be in the Roane State Community College Gymnasium and which ones are interested in meeting seniors seeking employment after graduation.
Career Day is made possible because of the combined support of the Roane Alliance, Roane County Chamber of Commerce Education Committee, Roane County Schools, Roane State Community College, the Tennessee College of Applied Technology-Harriman and the many businesses that are participating.