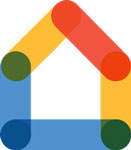 Educators & Counselors in the Workplace
Here, in Roane, we know that only through communication can the gap between what business needs and what educators convey to their students be narrowed. To that point, the Educators in the Workplace Lunch & Learn program is hosted by several area businesses. The program is sponsored by the Roane Alliance, Innovation Valley, Inc. and other area chambers of commerce, and is open to educators from Roane, Blount, Knox and Loudon counties and Oak Ridge. Representatives from the hosting businesses provide information about their company, workplace culture, and discuss ways to connect what the students learn in the classroom to what is required in the workplace.
The Educators in the Workplace Lunch & Learn program began in summer of 2009. Businesses benefit by helping develop a skilled workforce in the future and making connections with teachers to further support the education of that workforce.
During the past four years, 27 businesses hosted a total of 39 visits for educators from eight different school districts. Roane County businesses set the example by accounting for almost 30% of participating businesses (8 of 27) and hosting almost 50% of the visits (19/39). The Roane County businesses are: Capstan (2 visits), Energy Solutions (1), Oak Ridge National Laboratory (4), Roane Medical Center (3), Thermo Fisher Scientific (1), Toho Tenax America (3), TVA Kingston Fossil Plant (2), and the Y-12 National Security Complex (3).
Of the eight participating school districts, only Knox County Schools had more participating teachers than Roane County Schools. The educators participating in this workplace program voice strong support for it to continue and expand. The teachers clearly see its value.