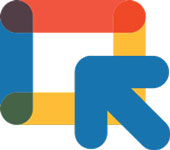 Tennessee Promise & Tennessee Scholars
Roane County is increasing the number of students graduating from high school and preparing them for higher education by breaking down financial barriers to higher education and implementing an academic regimen.


Tennessee Promise
The Tennessee Promise scholarship program is life-changing: Graduating seniors may enter a two-year college program at Tennessee's community colleges or colleges of applied technology to obtain a two-year degree, certification or license. Approximately 60 percent of the students entering the Tennessee Promise program are first-generation college students. The Roane Alliance recruits mentors to help students transition from high school to college.


Tennessee Scholars
Tennessee Scholars (TS) is focused on increasing the number of students graduating from high school with a rigorous, defined academic course of study that prepares them for higher education, the workforce, or the military. In addition to a rigorous course of study, the program requires students to have an overall C average, 95% attendance, pass End of Course tests, have no out-of-school suspensions and complete 80 hours of community service.
Announcing the Class of 2020 Tennessee Scholar Graduates and Scholarship winners
Congratulations to the 114 Tennessee Scholar Graduates who represent 28% of the 2020 graduating class from the five Roane County high schools. These students went above and beyond the requirements to graduate from high school by achieving more rigorous academic requirements, volunteering for community service, meeting discipline standards, and maintain 95% or higher school attendance. The names and high schools of the 2020 Tennessee Scholar Graduates can be downloaded here.
This year, five students were each awarded a $200 Tennessee Scholar Scholarship. The scholarship recipients are: Alexia Bishop, Riley Brown, Faith Riggs, Lucas Robinson, and Zack Staggs. The scholarships may be used for continuing education and career/work expenses. All of the Tennessee Scholar Graduates had an equal chance of being awarded a scholarship. The scholarships were made possible through a grant from the Roane County United Way. The scholarship were awarded on May 13, 2020 at the Roane County Schools District office; a video is available here.
Additionally, Roane State Community College presented five $500 scholarships, one for each of the Roane County high schools, that are to be used by the recipients when enrolled for classes at RSCC this fall. The winners are: Kendra Qualls, Harriman HS; Sarah Collins, Midway HS; Landon White, Oliver Springs HS; Nathan Pearson, Roane County HS; and Eli Everhart, Rockwood HS.
For the Graduates of 2020, this year will be remembered as the year of COVID-19. The annual Tennessee Scholars Awards Ceremony and Breakfast was cancelled, schools closed in March, and graduation ceremonies postponed. Many students who planned community service activities during March and April were not able to complete it. The 80-hours four-year community service requirement was lowered to 60-hours, but for many students it was too late to "catch-up" and fewer students graduated in 2020 as Tennessee Scholar Graduates.
Tennessee Scholars in Roane County
TS began in Roane County in 2006; the students were introduced to the TS program at the end of the 8th grade. Students meeting the TS standards receive an "On-Track" certificate in 10th and 11th grades. Graduating 12th graders meeting the standards are recognized at a special breakfast ceremony, and they receive a medallion to wear at their graduation ceremony; TS Graduate certificate, and their diploma will have a TS gold seal.
At the end of each school year, the Roane County News prints a full-page story with the names and photographs of the graduating Scholars in the newspaper.
The Tennessee Scholars program continues to grow, as more and more students stay on track to graduate as Scholars. The Class of 2019 graduated with a record 145 Tennessee Scholars representing 31.2% of the graduating senior class.