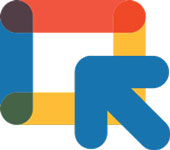 Tennessee Promise & Tennessee Scholars
Roane County is increasing the number of students graduating from high school and preparing them for higher education by breaking down financial barriers to higher education and implementing an academic regimen.


Tennessee Promise
The Tennessee Promise scholarship program is life-changing: Graduating seniors may enter a two-year college program at Tennessee's community colleges or colleges of applied technology to obtain a two-year degree, certification or license. Approximately 60 percent of the students entering the Tennessee Promise program are first-generation college students. The Roane Alliance recruits mentors to help students transition from high school to college.


Tennessee Scholars
Tennessee Scholars (TS) is focused on increasing the number of students graduating from high school with a rigorous, defined academic course of study that prepares them for higher education, the workforce, or the military. In addition to a rigorous course of study, the program requires students to have an overall C average, 95% attendance, pass End of Course tests, have no out-of-school suspensions and complete 80 hours of community service.
TS began in Roane County in 2006; the students were introduced to the TS program at the end of the 8th grade. Students meeting the TS standards receive an "On-Track" certificate in 10th and 11th grades. Graduating 12th graders meeting the standards are recognized at a special breakfast ceremony, and they receive a medallion to wear at their graduation ceremony; TS Graduate certificate, and their diploma will have a TS gold seal.
At the end of each school year, the Roane County News prints a full-page story with the names and photographs of the graduating Scholars in the newspaper.
The Tennessee Scholars program continues to grow, as more and more students stay on track to graduate as Scholars. The Class of 2018 graduated with a record 143 Tennessee Scholars representing 30.6% of the graduating senior class.