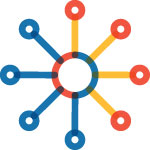 Education Matters Awareness Programs: ReADY FOR TOMORROW
We focus on educational & workforce development programs that influence collaborations to successfully motivate our citizens to achieve their full potential. Employing more than 5,000 engineers, 2,400 scientists and 2,000 PhDs, the areas of Roane County, Oak Ridge and Knoxville focus on cutting-edge classroom technology to develop workforce-ready graduates.
With a full selection of training opportunities for a growing workforce, Roane State Community College has graduated the most technical workers, compared with other community colleges across the country. You can earn a bachelor's degree or take courses toward a career in healthcare, business, technology or other disciplines.